The E-commerce industry became a booming trend as COVID-19 forced countries to restrict movement of goods and people, aiming to protect public health. People's fear of getting infected with the virus "inspired" consumers to avoid travelling to physical stores. They would rather stay at home and buy necessities from their laptops.
This shows that online shopping culture grew along with the increased use of digital financial services and e-wallet payments as reported by World Bank Blogs. Statista also reported that consumers prefer online shopping mainly because they can buy items 24/7 and avoid the hassle of travelling to the physical store.
E-commerce is a powerful means to connect the unconnected to global trade.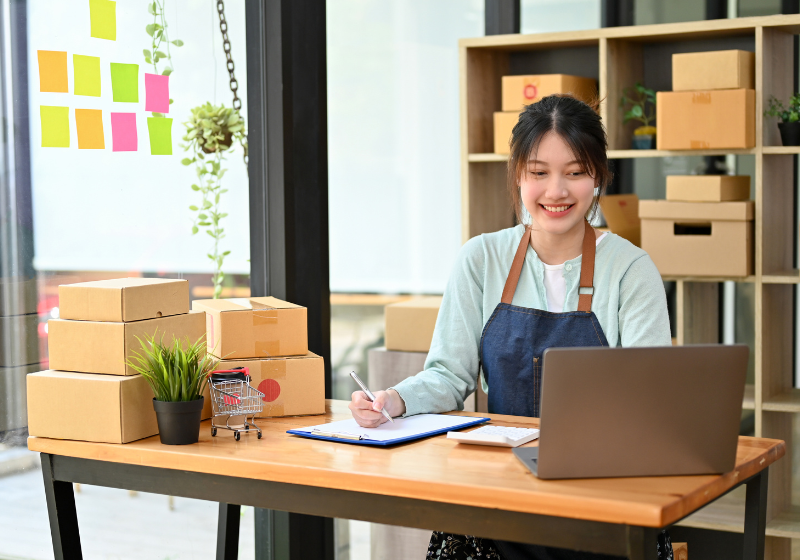 The Perks of Owning an E-commerce Website
If not all, maybe most of us have experienced how convenient it is to order online. Whether it'd be your dinner or the latest gadget, it's saved us a lot of time and effort. But as a startup or a traditional business owner, the question still begs to be answered… Is it worth having an online shop? Read on so you can answer this question and realize the value of switching to E-commerce. 
1. Easier to Keep Loyal Customers
A study made by ICRIER showed that 65% of MSMEs are happy to say that the strongest advantage of owning an online shop is easily retaining customers. Being loved by your number one customers means that they'll come back to you over and over again without a second thought. 
Repeat orders is challenging when you sell at a competitive online marketplace like Amazon or Alibaba. Aside from that, you'll have to deal with giving their cut with every transaction order you accept. Luckily, when you have you own online shop, you can keep your potential customers all to yourself and build trust along the way.
2. Faster Checkout Process
Who else hates falling in line just to pay for their stuff? With an E-commerce website, checking out is as easy as 1-2-3. Your customer's buying journey usually starts with browsing through many items or catalogues. Then, add them to your virtual shopping carts. And finally, click on the checkout button. That way, customers will spend less time shopping for what they want, highlighting satisfaction, value, and convenience.
3. Flexible Payment Methods
Your E-commerce website can be customized with multiple payment gateways. Since the pandemic, people have been into digital payments. A survey by Onbe found that "74% of 1,000 consumers prefer digital payment methods to traditional forms. In addition, 65% believe digital payments are more secure than cash, check, or money order."
Integrating payment gateways like Maya, Gcash, or Stripe puts your business at an advantage as your online shopping platform becomes inclusive and more accommodating to foreign customers. Other payments include Cash-on-Delivery (COD), credit cards, and bank transfer among others.
4. Cost-effective Marketing and Advertising
Everbody loves incentives! Your E-commerce website can come with effective marketing tools to hype your customers. For example, you can create your own promo codes or bulk discounts to complement other marketing efforts.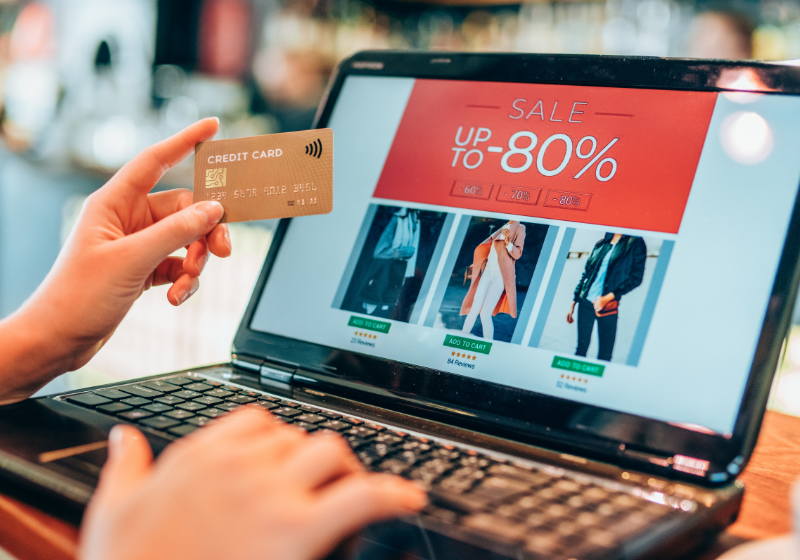 Another tool you can use is designed to know more about your customers. With the customer insight tool, you can generate reports that show all orders–from pending to those abandoned in the shopping cart. This tool helps you improve your selling process by creating better marketing strategies and gaining insights on your customers' behaviors.
5. Open for Business 24/7
You don't have to worry about looking at the clock so you can close shop or stress about who's going to look after the store. Since your E-commerce website is live on the net, you can accept orders at any time of the day. Whether you're sound asleep or enjoying a bit of R&R, you're basically open for business 24/7.
That provides convenience for shoppers who are too busy with work on a graveyard shift or the usual nine to five. As a business, you're making the most out of your time. If you pair that with upselling or cross selling strategies, you'll even be able to lengthen the time your customers spends on your website. And that opens more sales opportunities.
Start your E-commerce Store with Web2Shops
Our teams have helped a lot of aspiring entrepreneurs switch from brick-and-mortar to online selling. Our Web2Shops Subscription Plans are designed to get you started with an E-commerce website equipped with features that'll set you up for success in the online world. Your best-selling products deserve to be shared to the world. 
Check our Web2Shops Plan or Schedule a Free Consultation below to know how we can help you reach new milestones.
Baijal & Totolo (2020 December 22). World Bank Blogs. How a pandemic-induced boom in e-commerce can reshape financial services. https://blogs.worldbank.org/psd/how-pandemic-induced-boom-e-commerce-can-reshape-financial-services.

Chevalier, S. (2021 July 26). Statista. Main reasons why global consumers chose to shop online 2021. https://www.statista.com/statistics/676358/reasons-online-shoppers-prefer-to-shop-online/

Majority of customers prefer digital payments. (2022 February 22). Retail Customer Experience. https://www.retailcustomerexperience.com/news/majority-of-customers-prefer-digital-payments/

Naseer, H. (2022 April 24). Instamojo. Benefits of an eCommerce website: 10 reasons why every business needs one. https://www.instamojo.com/blog/benefits-of-ecommerce-website/